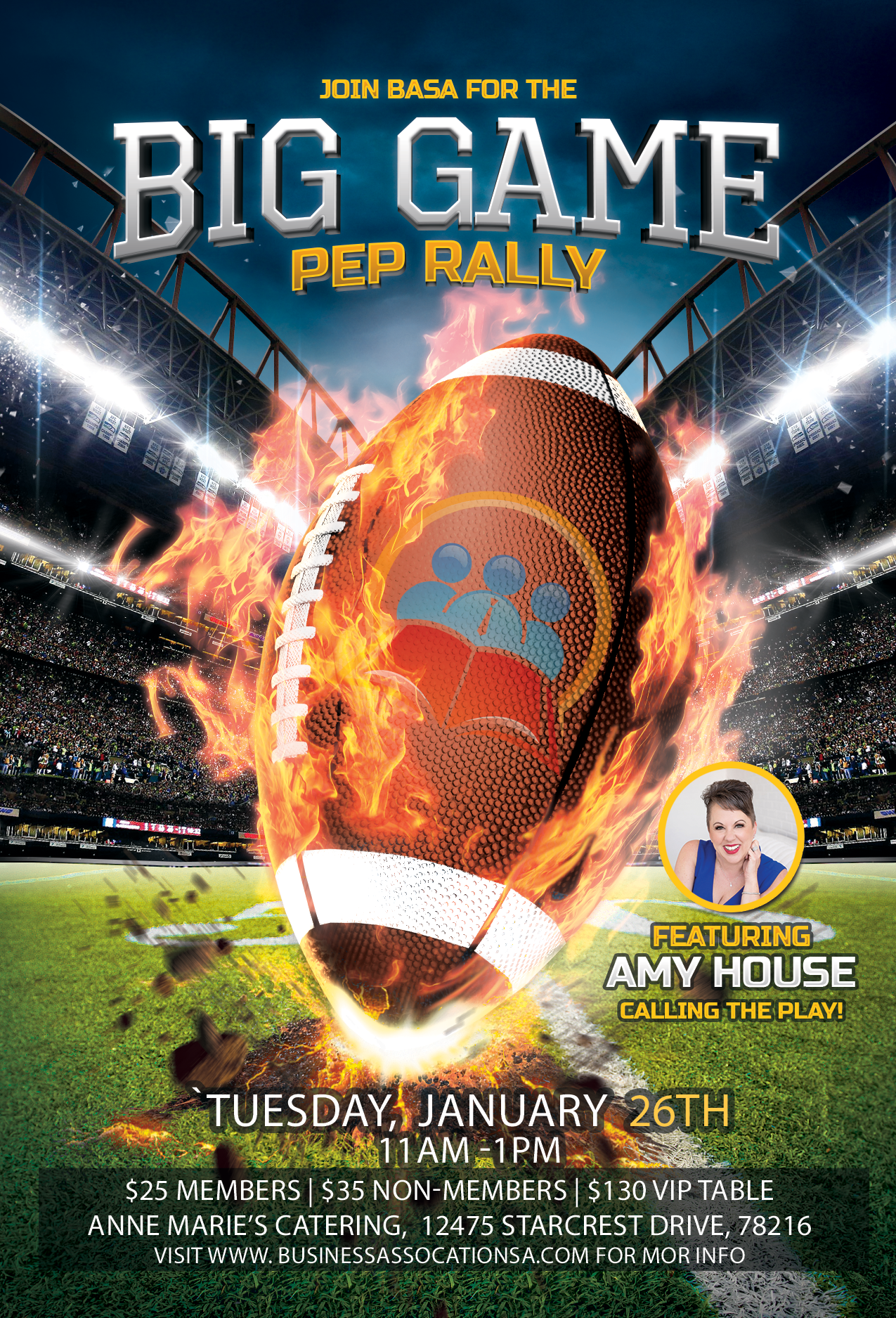 The Big Game Kickoff
Join us for The "Big Game" Kick Off Luncheon at Ann Maries with special guest speaker, Amy House – more details to come!
Who:  Business Association San Antonio presents The Big Game Kick Off Luncheon
What: Amy House is going to Call the play for 2021!
When: Tuesday, 26th of January
Time: 11am – 1pm
Where: Anne Marie's Catering & Event Center
Sold out!